Charly offers you a subsidy of 100.- CHF as well as a 4-year warranty on Tour de Suisse and Cresta e-bikes!
Welcome to Charly
Your electric bike shop in Geneva
Le premier magasin de vélos 100% Suisses premium pour un prix modéré !
N'hésitez pas à visiter notre boutique, nous ferons tout pour que votre expérience soit optimale.
NEWS
CRESTA ARRIVED AT CHARLY'S !
Discover now a new brand of Swiss bikes in our store : CRESTA !
The beginnings of Cresta date back to 1898 when a small bicycle shop opened its doors in Saint-Gall. The owner was then called Matthias Komenda, founder of the traditional Swiss company Komenda AG. Komenda has the oldest Swiss family factory where all Cresta bikes are manufactured until today.
Geneva bike store
Swiss brands
Based in Geneva, we are the first store to offer an assortment of e-bikes et vélos exclusivement local.
Les cinq marques Suisses with which we collaborate are among the most efficient and reliable on the market.
WITH CHARLY
Our Advantages
4 ans de garantie sur tous les e-bikes Tour de Suisse et Cresta à partir du 1er janvier 2023
Financement jusqu'à 24 mois à un taux de 0% (hors promotions)
Test before buying / 48h free
Trade-in of your bike (immediate deduction on purchase)
Theft insurance + casco + repairs + damage
General obligation
Daytime lighting
From 1 April 2022, the general obligation to switch on daytime running lights will apply to all e-bike users
For all E-MTBs, E-Gravels, E-Citybikes and E-Racing
No exception for sports bikes
No type-approval obligation for E-Bikes up to 25 km/h
Fixed or removable battery lights are accepted
Lighting should not flicker or glare
In the event of poor visibility, a rear light at rest must be switched on
Visible at 100 meters, no indication of light intensity is prescribed
QUALITY & EFFICIENCY
Our services
We offer a range of services tailored to your needs.
Make an appointment or come see us directly in store.
Personalized bicycle rental
Renting a bike has never been easier ! Set the exact length of your rental and hit the road immediately.
Workshop & repairs
Charly is THE reference person in terms of cyclic mechanics. Take the road safely !
Fleet for companies
We rent and maintain a fleet of bikes for you and your team. Request your full quote now.
Philosophie
Our mission
We want to offer local, ecological and quality, mobility. With this in mind, we have restricted our assortment to entreprises genevoise et suisses !
Deux marques genevoises : WattWorld and Advancer
Trois marques suisses : Tour de Suisse, BIXS et Cresta
We want to build our stone in this way and are counting on you to contribute as well.
We guarantee excellence
Our partners
To guarantee you an irreproachable quality of service, we have chosen to work onlywith the best.
Local builders & key professionals in the sector, our partners represent the elite of current cycling.
You are satisfied
Our clients' opinions
Our mission is to serve you the best possible.
It is with pride that we share your opinions and feedback.
Fantastic service, best what I have seen in Geneva! Charly took and serviced my family cargo bike without appointment, very happy customer. It will be my goto shop for taking care of my other bikes from now on. Highly recommend to anyone
Fantastic service! Charlie responded all our questions and really help us out to find the best bike for our needs. Highly recommend!
A trusted friend recommended that we check out Charly's bike shop for options when we move to Geneva, so we dropped by his store shortly after landing. We ended up liking Charly's service and his offerings so much that we walked out with a new road bike for my husband, and pre-ordered one with the perfect size and groupset for me . He was warm and very patient with all our questions and my quirky demands. Now if only he would set up a bike section with purely pink and purple options, I would give him 10 stars! (Kidding aside, he would help you find the colors you want if you ask him😊)
J'aimerais laisser 5 étoiles a Charly's Bike store : d'une part pour son professionnalisme, d'excellents conseils et un service plus que parfait. Je ne peux que recommander a 1000% ce Bike Store
Charly provides phenomenal, personalised and detailed customer service. He's also very, very accommodating! I'm new to Geneva, so I settled on Charly's bike store to have an extensive service on my 2016 Specialized Diverge A1 Sport before doing a lap of Lac Leman / Geneva. The bike was infinitely better and rode as new! Doesn't stop there though, as I ended up upgrading by buying a new Polygon Helios A7 two weeks later. Long and the short is: just go to Charly's.
Xivinho Cabdullahi
2023-05-04
J'ai été surpris par l'accueil C'est un excellent vélo Merci beaucoup Charly
Rapide, professionnel, serviable et super sympa. Je recommande !
Un grand merci à Charly's Bike, pour un service sur un vélo en fin de course. Je le récupère le jour même en fin de journée comme s'il était neuf. Ça fait plaisir d'avoir de bon professionnels dans les réparations de vélos. Je recommande vivement et je peux vous dire que j'en ai fait des magasins mais là, service impeccable. Merci Charle
Charly is so helpful and accommodating.. he got me and my wife the bikes we wanted with full service:)
Aujourd'hui j'ai crevé près du magasin Charly's Bike et j'ai été accueilli avec beaucoup de professionnalisme par rapport au contexte et possibilités de réparation. Charles et son équipe ont su réparer, conseiller et diagnostiquer les entretiens à faire, pour un prix très correct. Merci encore Charly's Bike!!
Electric bike shop in Geneva
We commit ourselves
Our bike shop in Geneva is waiting for you.
Come and visit us, we will listen to your needs and advise you best.
See you soon !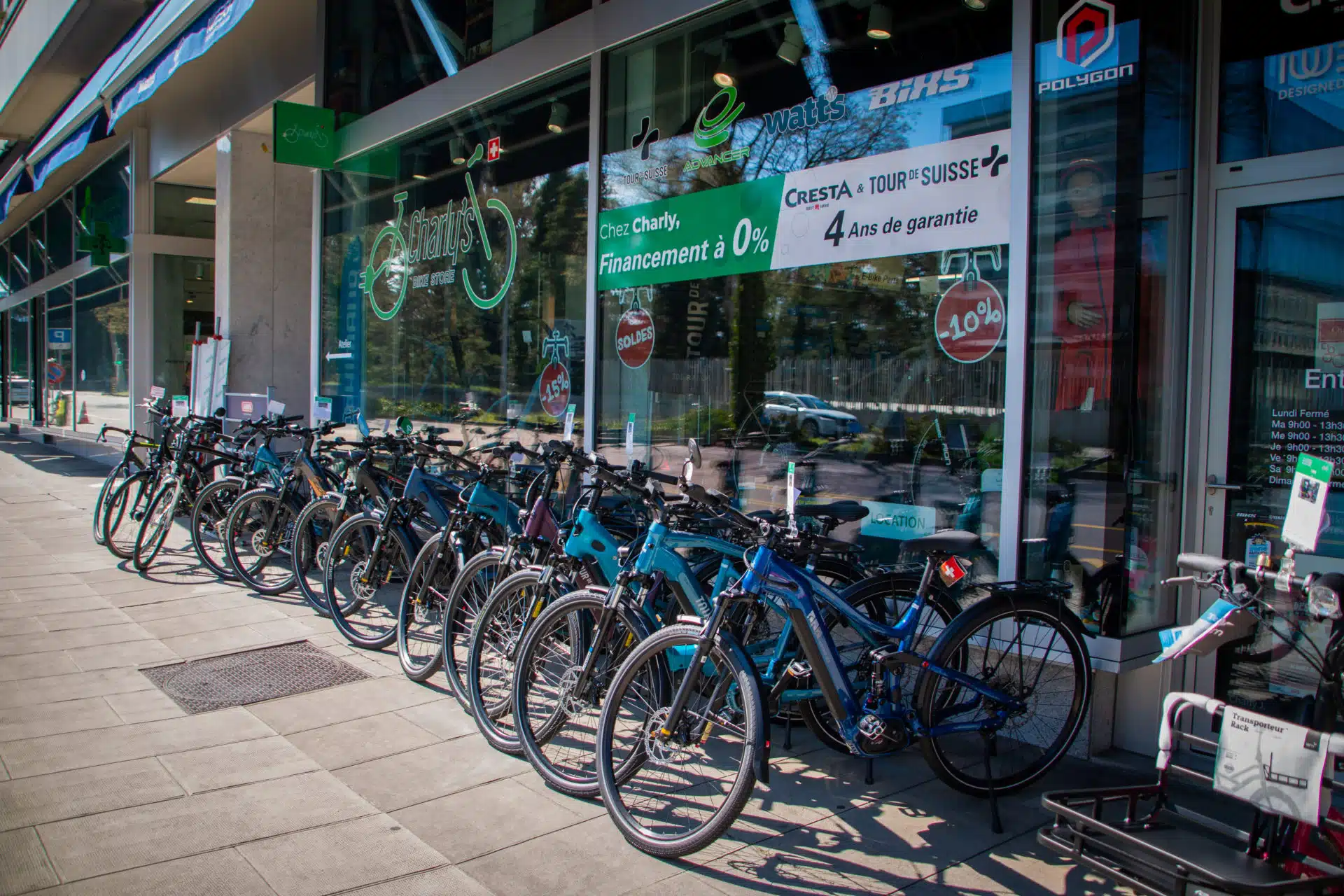 Open from Tuesday to Saturday, we are prepared and have everything you need on site so that you can make your choice in the best possible conditions.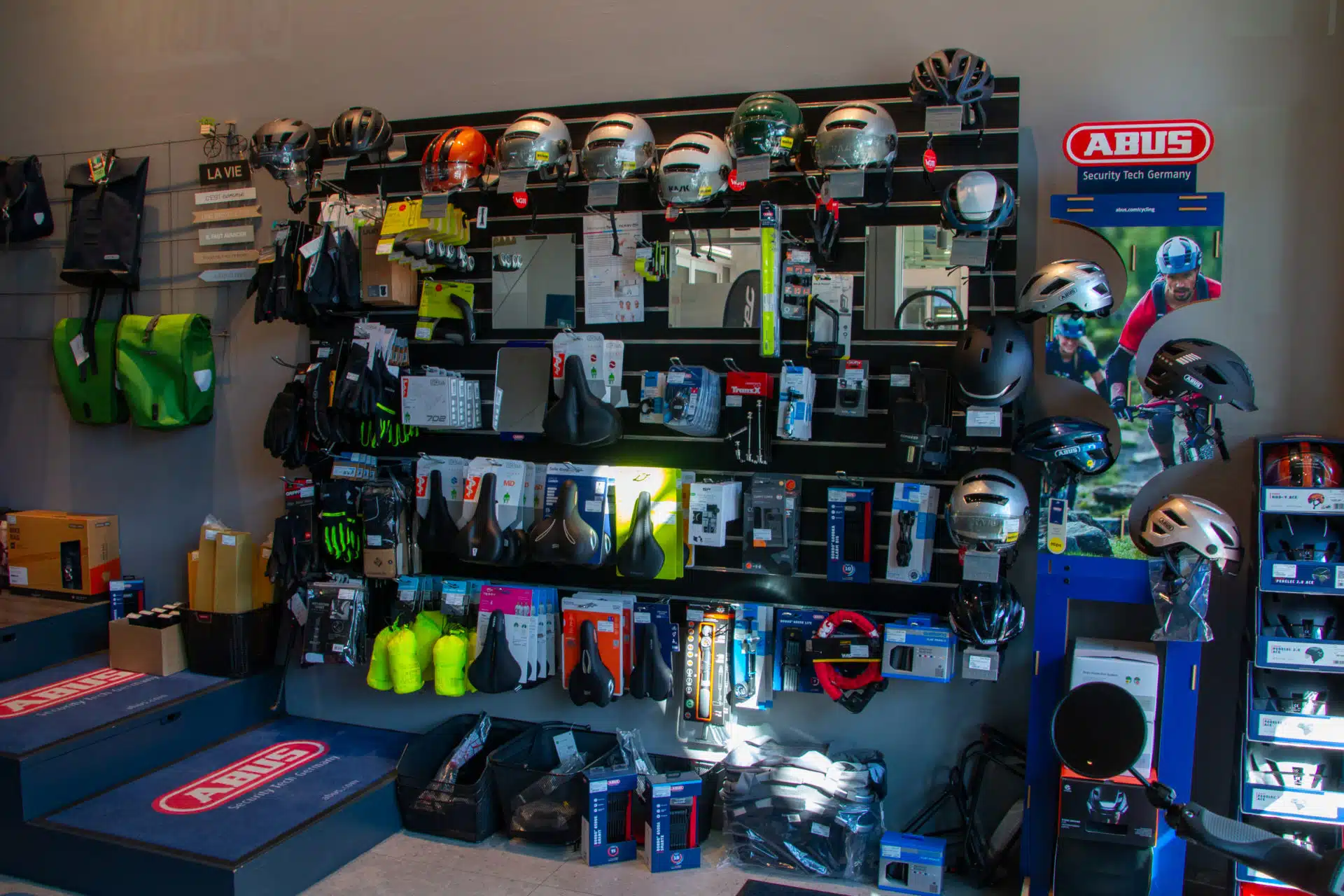 We only sell reliable products that have proven their worth. This is the guarantee for you to invest in durable and quality equipment.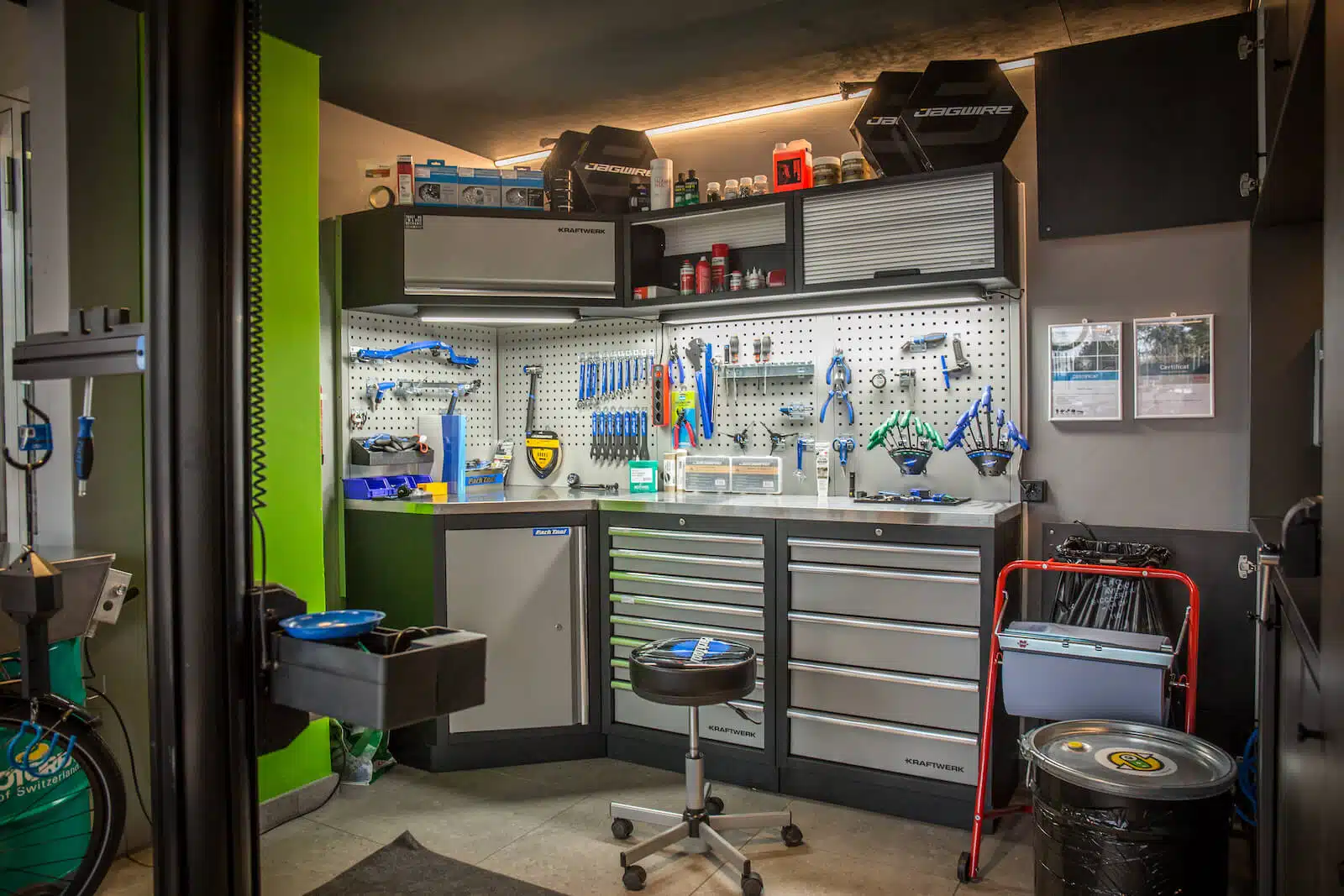 We want to offer you the best service ! This involves repair for hire but also our sound advice so that you can acquire the equipment that suits you at the best price.
We support these associations and institutions!
"PRO VELO Genève is an association defending the interests of cyclists. Through its actions, the association encourages the use of the bicycle as a means of transport that respects the environment, is healthy, quiet and inexpensive, in the city and in the canton of Geneva."
"TOIT POUR TOUS, and all for you" has the altruistic ambition, in a context of transition, societal, health and economic crisis, to believe in change through the momentum of a citizen and humanist movement.